About Us

The Happy Wanderer Resort...
a place to stay.. for more than a day...
Phill and Jillian Goullet and family are owner-operators of the Happy Wanderer Resort with a vision of providing
a warm welcome to all guests and ensuring their stay is memorable and enjoyable.
Their collaboration at Happy Wanderer Holiday Resort brings together a strong skill set, invested in continual quality accommodation and providing a natural setting for relaxed fun holiday memories for guests.
Jillian's background is in the health care industry, with a strong focus on holistic health and wellbeing. Phill is experienced in carpentry and maintenance and has had many years in the retail industry.
Set amongst natural bushland with surrounding mountain views are Executive log cabins, Motel style Log Flats, on-site Cabin Vans, and Caravans. You can also setup camp with your own Tent, Caravan, Campervan or even Swag on both powered and un-powered sites for a relaxing and fun filled getaway.
The Happy Wanderer Holiday Resort features an in-ground solar-heated swimming pool, a full-size tennis court and two half-courts, all floodlit. We have an outside children's playground, a camp kitchen, and a recreation room. Grab some supplies and head to our undercover BBQ marquee area or inside and outside fireplaces and wood barbeques. A large amenities shower and toilet block and laundries are easily accessible. We also boast a well-equipped general store, petrol station and bottle shop on site for your convenience.
Its easy access to enjoy and explore the natural attractions of the Grampians such as McKenzie Falls, Beehive Falls, Zumsteins, Lake Wartook, Boroka Lookout and Troopers Creek Lookout, the Happy Wanderer Holiday Resort is the perfect memorable place to stay.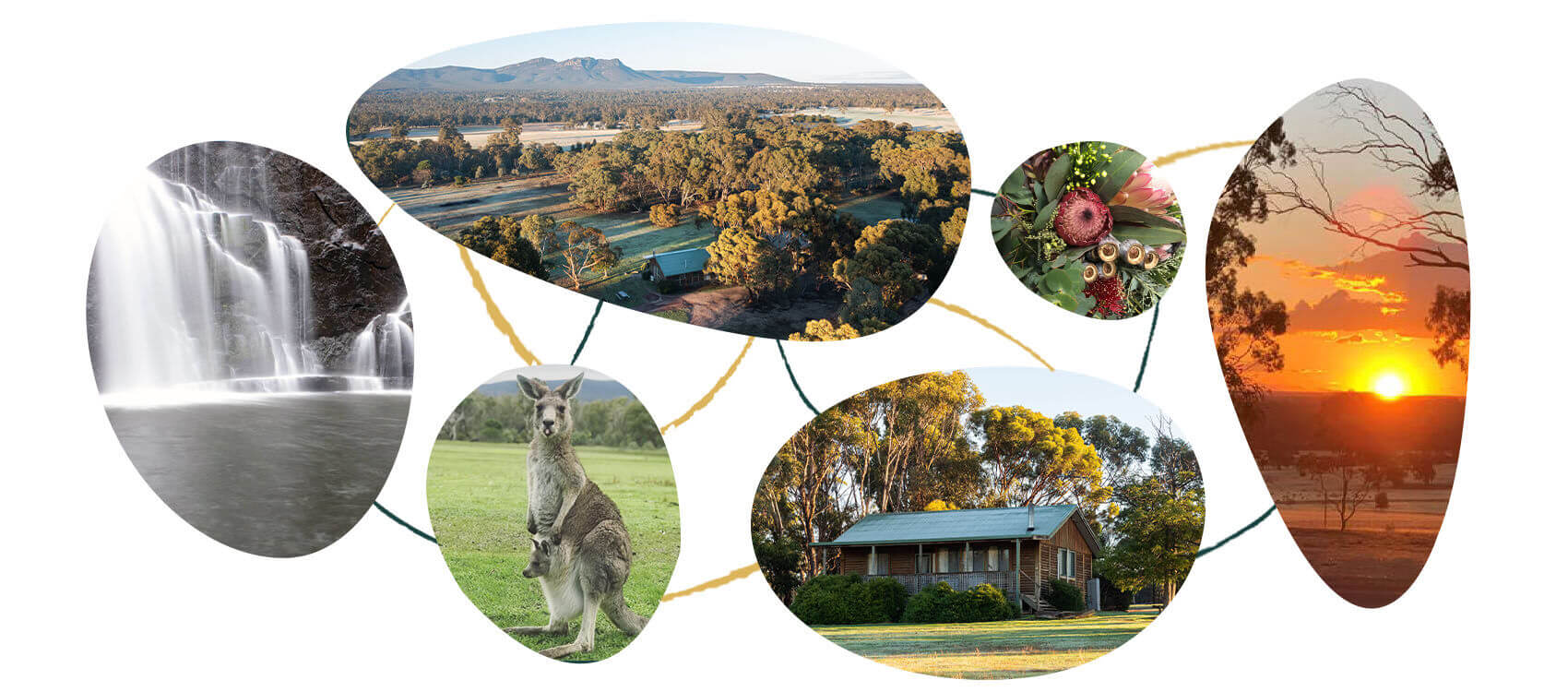 a place to stay... for more than a day..