Brambuk The National Park and Cultural Centre
The National Park and Cultural Centre, in Halls Gap began, with the building of the Brambuk Cultural Centre in 1989 to acknowledge, protect and share the cultures of the Jadawadjali and Djab Wurrung Peoples.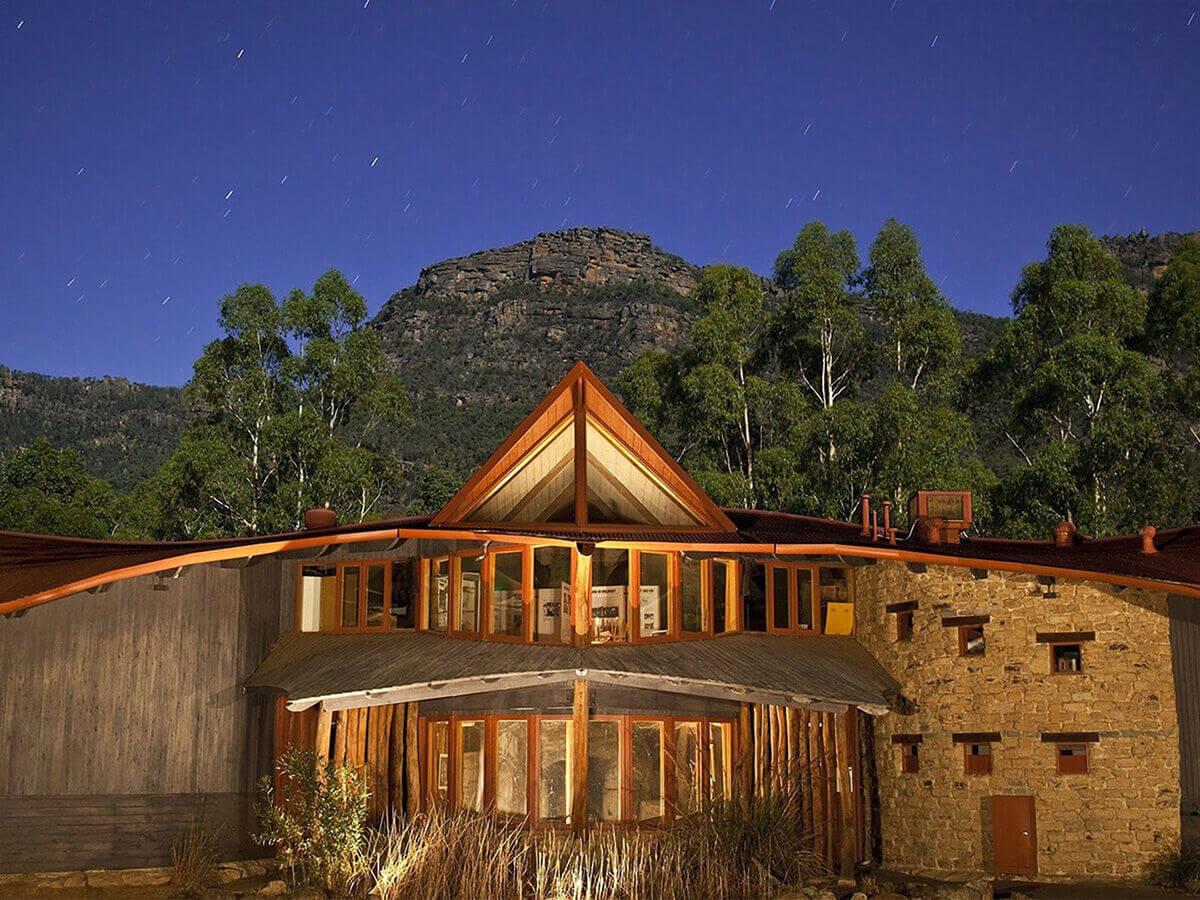 Aboriginal people have had an association with the Grampians, traditionally known as Gariwerd, for thousands of years. Indigenous Australians have left evidence of their lives in the region, including ancient oven mounds, scatterings of stone left over from tool making, rock art sites and the beliefs handed down from one generation to the next.
This impressive building near Halls Gap is dedicated to the interpretation of Koori culture in Southwestern Victoria through exhibitions, tours and live performances.
The Western and Northern sections of the Grampians contains the most accessible indications of the early Aboriginal inhabitation.