Groups
Happy Wanderer Resort is a great venue to host large groups that wish to explore The Grampians National Park with "Base- camp programs" being an ideal introduction to camping in tents for groups new to the outdoors. The semi - arid environment being perfect for multi - day programs with multiple activities to choose from to enjoy all the Grampians has to offer. This is the perfect place to base yourself to enjoy the natural beauty of the Grampians National Park, being located within a short distance to many hikes, bushwalks, lakes and other natural attractions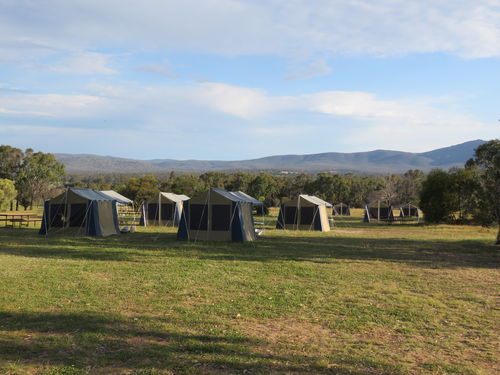 Once participants setup their tents on the first day they can remain in place for the duration of the program. This allows persons to fully submerge themselves in the other aspects of their program including on and offsite activities such as bushwalking, rock climbing, abseiling, mountain biking, survival, camp cooking, etc.
Camps improve social skills, build self- confidence and resilience and allow students to experience a variety of circumstances directly related to that particular environment. The camp experience transforms students in positive ways; providing moments of reflection, observation, exploration of ideas and experiences that can only be found in nature.
Groups that use our facility are:
School Groups
Adventure Groups
Outdoor Education / Recreation Groups
Scout and Girl Guide Groups
The community toilet blocks have lots of hot water to service the showers in each males/females, and the laundry and drying rooms are close by.
Disabled toilet / shower facility available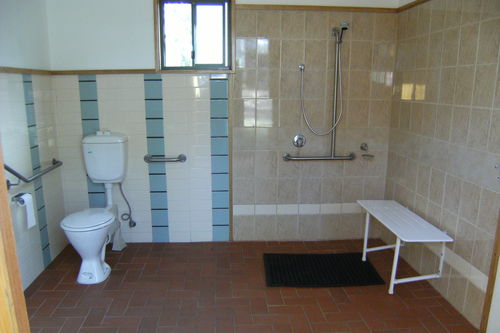 Newly constructed Camp Kitchen to suit all cooking needs with hot/cold running water, a commercial type gas stove and oven, large refrigerator, freezer and plenty of shelving.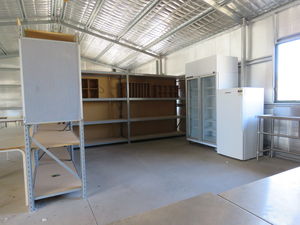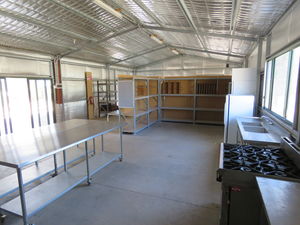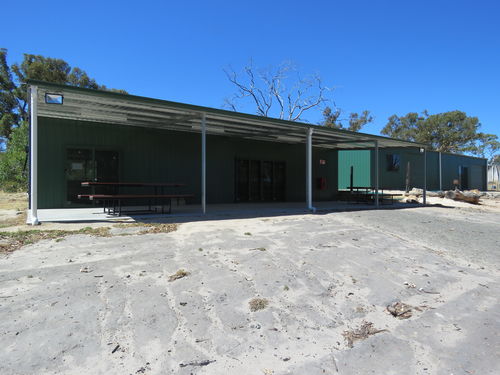 Large in-door activities / lecture area.