The Capital
A unique experience awaits you at Capital Horsham. Open for breakfast, lunch and dinner.
Visit Website
Call Now
Hours:
Mon - Fri: 7:00 am - 10:00 pm Sat - Sun: 8:00 am - 10:00 pm
Phone:
Address:
Commodore Motel, 109 Firebrace St, Horsham VIC 3400, Australia
Email:
Website: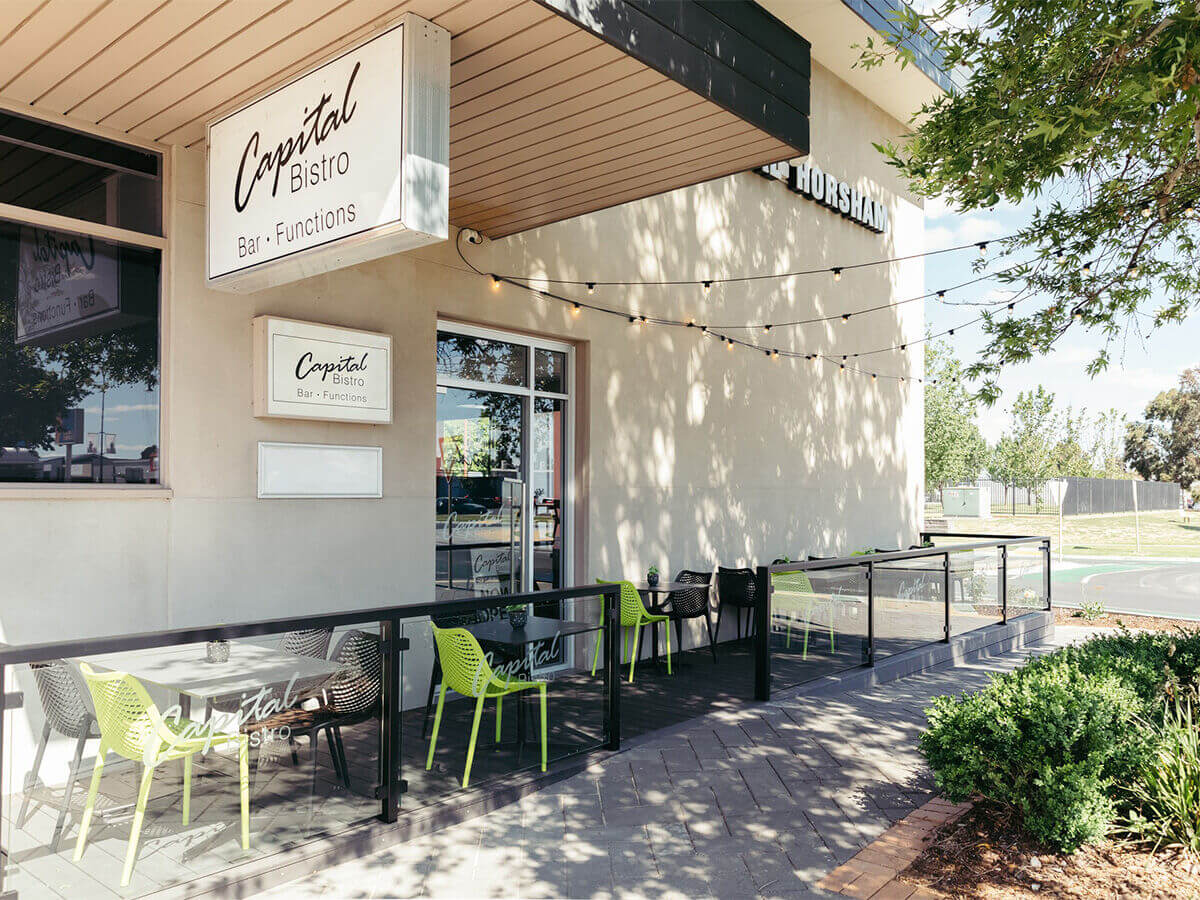 Capital Bistro – "…a place to Celebrate"
A very welcoming environment delivering the utmost quality service with a delicious breakfast, lunch and dinner menu!
The menu – the food would best be described as modern, well prepared popular items with some international favourites Traditional Char Grilled Steaks – on the menu you will find our steak selection – the steaks have been carefully selected for quality and age.
This Bistro has prepared traditional char grilled steaks for over 40 years. We now mix this tradition with modern and popular favourites Variety – our menu varies with the seasons Quality - We prepare and serve quality food with an emphasis on fresh source produce prepared on site and presented at reasonable prices and great value.