Mount Stapylton Wines
The family vineyard is located in Western Victoria, where the Grampians meets the Wimmera.

Their vines are meticulously nurtured, they're hand-pruned, and grapes are hand-picked to ensure only the best quality fruit makes it to the bot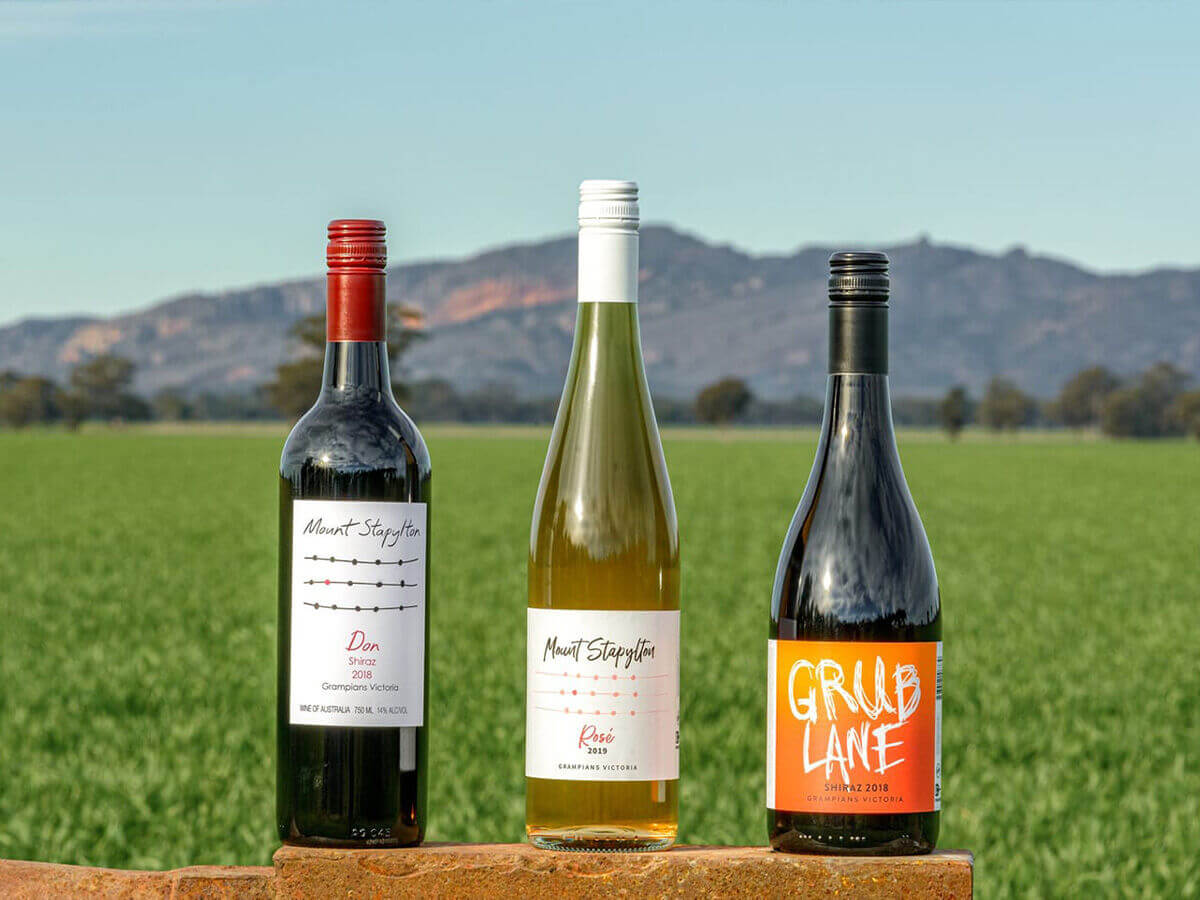 Mount Stapylton Wines is a family owned boutique winery located on the western side of the Grampians
The vineyard enjoys a dry, continental climate, with warm days that peak around 4:00pm. North – South rows utilise drip irrigation so the vines can cope with extreme summer heat. Cool nights and dominant South-west winds allow the vines to cool down at night promoting a long, intensity-building growing season that extends into the months of March and April.
We believe that great wines are made in the vineyard. Our family meticulously nurture each vine. Hand pruning in winter ensures optimum vine balance. At harvest, each bunch is handpicked to ensure only the best quality fruit makes it into a bottle. Cover crops are sown each year along with under vine mulch applied to improve organic matter and build soil health.
The single-vineyard small batch wines are gently crushed and hand plunged in small open-top fermenters. Left on skins for 2 weeks for extra tannin extraction. Pressed into fine American, French Oak barriques and left to age for 15 to 18 months.
These subtle nuances deliver a full-bodied style wine with a generous ripe nose, in typical Grampians elegance.