MacKenzie Falls (Mikunung wira)
The walk to a viewing platform, that overlooks MacKenzie Falls, is suitable for people with limited mobility. For the most spectacular view, approach the viewing platform from the right-hand fork of the track.The iconic and spectacular MacK
Visit Website
Address:
57 Cranages Rd, Zumsteins VIC 3401, Australia
Website: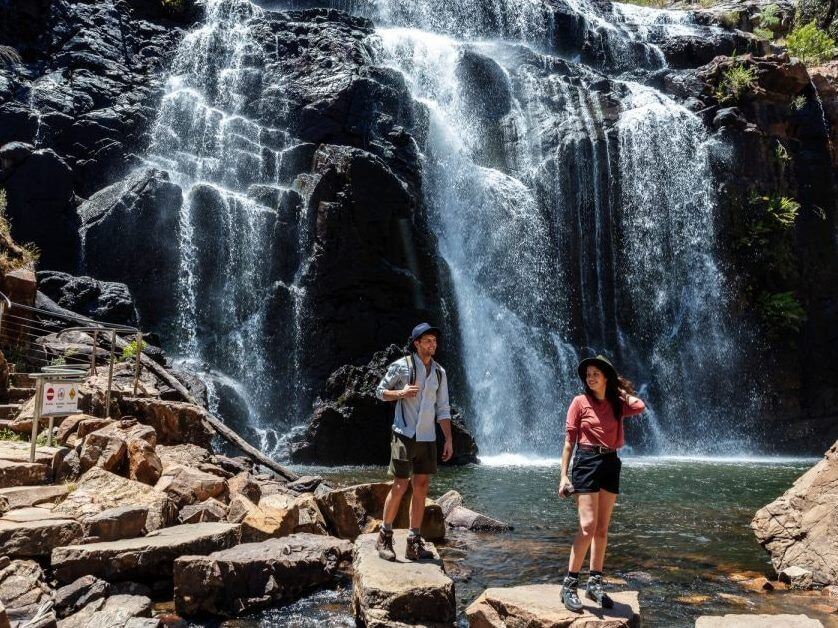 MACKENZIE FALLS LOOKOUT WALK...excellent views overlooking MacKenzie Falls
Distance: 1.9 km return Time: 40 minutes
Elevation Change: 10 metres Grade: easy
Start: MacKenzie Falls Carpark
MacKenzie Falls is one of the largest waterfalls in Victoria. Flowing year round, the falls sees water cascade over huge cliffs into a deep pool, sending fine sprays of rainbow mist high into the air above a stunning gorge.
To see the falls, take the easy, one-kilometre path to the viewing platform at the Bluff (wheelchair accessible), or the steep trail to the base of the falls (30 minutes one way).
MacKenzie Falls car park is a forty-minute drive from Halls Gap on the Mount Victory Road.