Broken Falls
An easy stroll through open stringybark forest leads to a viewing platform, that overlooks Broken Falls, and is suitable for people with limited mobility.
Address:
Zumsteins VIC 3401, Australia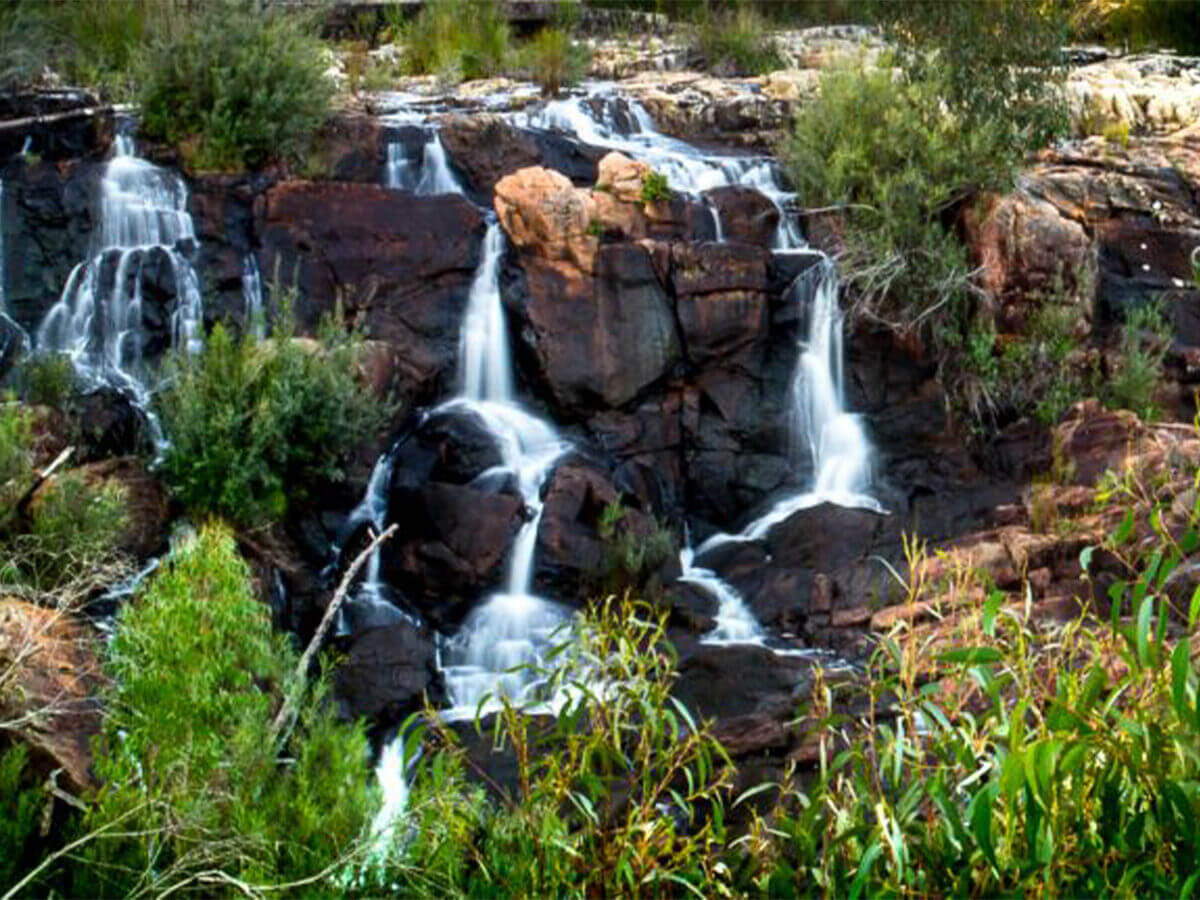 BROKEN FALLS LOOKOUT...a short, easy stroll to a viewing platform overlooking Broken Falls
Distance: 500m return Time: 10 minutes
Elevation Change: 5 metres Grade: easy
Start: MacKenzie Falls Carpark

The Broken Falls lookout is accessed via a walking track from the MacKenzie Falls carpark on Wartook Road.
An easy stroll through pretty scenery quickly brings you to the viewing platform. From the Broken Falls viewing platform you can either return to the car park or continue along the track and down to MacKenzie Falls.
Walk to Broken Falls viewing platform
Distance: 500 m return
Time: 10 mins
Starting point: MacKenzie Falls carpark
Difficulty: Easy